The Chatham Education Foundation (CEF) seeks community support for public education to provide supplemental resources to the Chatham County Schools. We do this through individual and business donations, as well as grants from organizations.
Recently, three generous organizations granted funds to CEF and changed lives!
Duke Energy and the Dollar General Foundation brought smiles to children via their donations to CEF's Books on Break program, which puts books into the hands of low-income students. Two-thirds of low-income families have few if any books in their homes, so having access to these books can help prevent the summer slide.
Duke Energy also granted funds to support the CEF SOAR program. SOAR provides specialized one-to-one tutoring to students not meeting literacy benchmarks. Students are growing and tutors are finding joy in their volunteer roles by building relationships along with student success.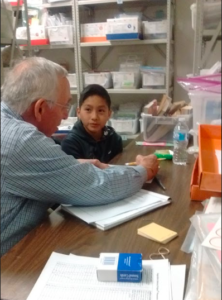 More locally, the Women of Fearrington granted funds to support the Chatham County Schools' Bookmobile. During the summer months the Bookmobile, a library on wheels, visits communities in Siler City where children are unable to attend summer enrichment programs or able to get to the library. Many of these children, even if they had transportation, are unable to check out books from the library because their parents do not have the proper documentation to obtain a library card.
Women of Fearrington provided funds for popular children's books, bilingual books, and supplies for literacy enrichment activities. ​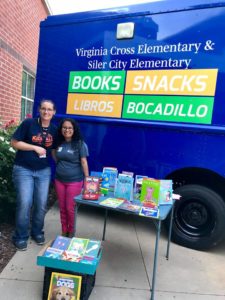 Each of these funders brought so many smiles to students across Chatham County, and the Chatham Education Foundation is forever grateful for their support.