Through community support and a grant from the Oak Foundation, CEF supported 250 students in grades K-3 with access to books for the summer, teacher training and classroom materials.
The Reading is Fundamental Read for Success program is a research backed program.  Key findings from a study conducted on this program nationally include:
Students who participated in the study improved their reading pro ciency over the summer.
Students performing below the 10th percentile in each grade—often categorized as those children having special needs—showed the greatest increase in reading pro ciency.
Even students with strong literacy skills (at or above the 90th percentile) increased their reading pro ciency.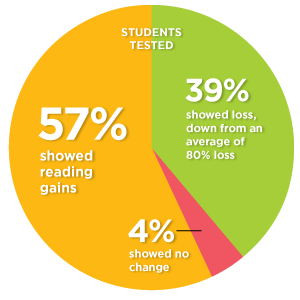 We are excited to see the improvements this students gained in the coming months.
Thank you for your support to CEF and the students of Chatham County Schools.