PITTSBORO, NC – The Chatham Education Foundation awarded more than $35,000 in grants and scholarships to Chatham County Schools' teachers and staff on November 1, 2016.
"This year we doubled the dollar value of awards to the teachers of Chatham County Schools, and we are grateful to our individual, corporate and foundation donors that made this happen, specifically SAS, Duke Energy and the Feather Foundation", said Board Chair Chris Ehrenfeld.
This year CEF received over 60 applications for $116,000 in grants and scholarships. Grants were awarded to teachers in the following categories: Creative Teaching Grants and Literacy Professional Development.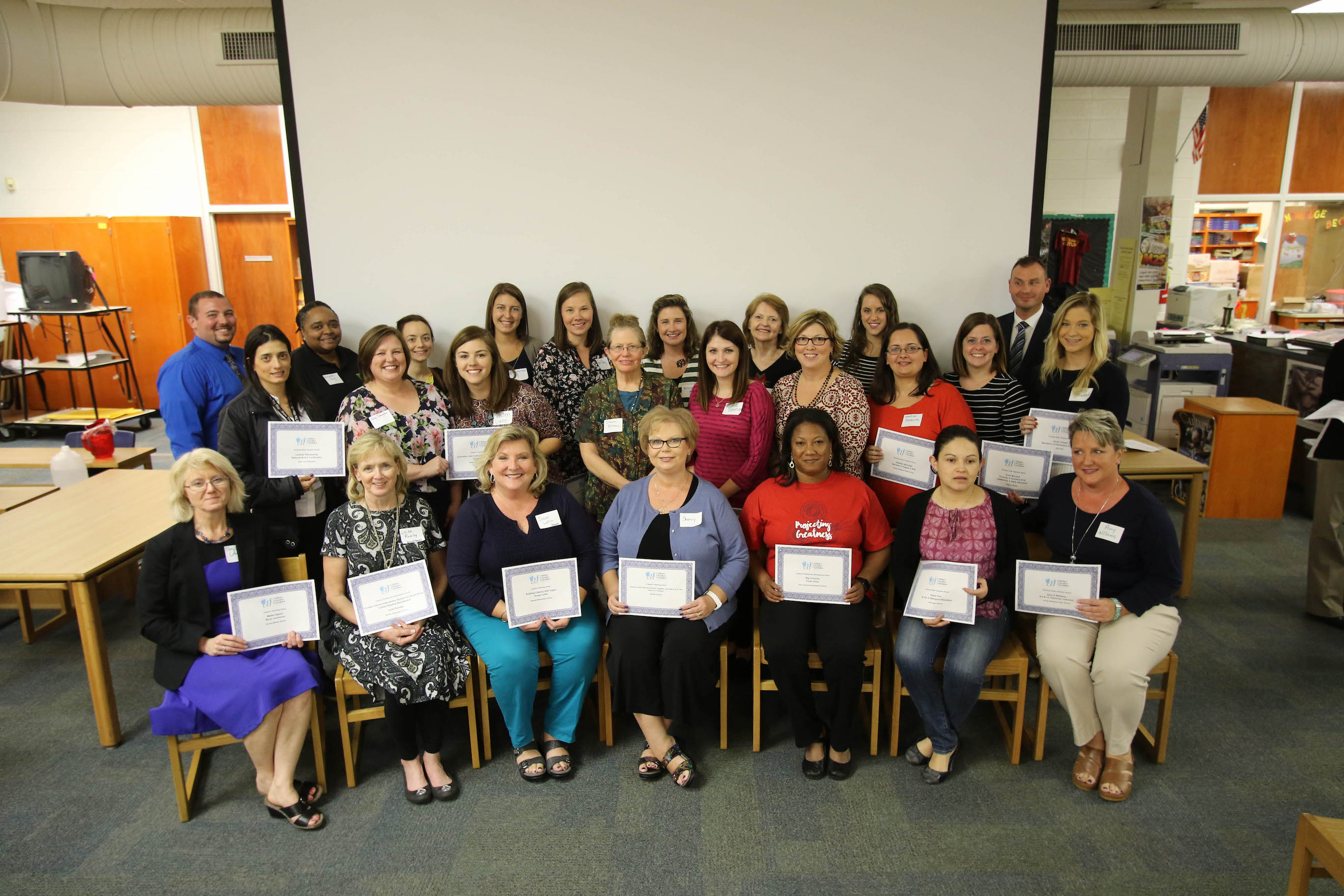 Creative Teaching Grants are for teachers and principals seeking to bring innovative ideas to their classroom, that are outside of the annual school budget. Creative Teaching Grants this year support a range of ideas including Exceptional Children serving their community by learning sewing basics to make blankets for local animal shelters, first graders at Virginia Cross Elementary learning coding with Bee-Bots, schools adding technology resources to their maker spaces and much, much more.
In addition, CEF awarded Growing Great Teacher Scholarships to CCS employees seeking lateral entry certification, Instructional Assistants seeking a degree in education and current staff working to improve their professional development through coursework.
"Any impact we as a community, through CEF, can have on teacher development, retention and recruitment during this difficult time in public education in the State of NC, will greatly impact the success of ALL students in the Chatham County Schools", Ehrenfeld commented.
CEF is grateful for the support of our corporate, foundation and individual donors. For additional information, contact Jaime Detzi at jaime@cefmail.org.