Public education can be a complex, research heavy, dynamic industry. CEF's "Did you Know" library offers simplified, research based information easy to disseminate and reference.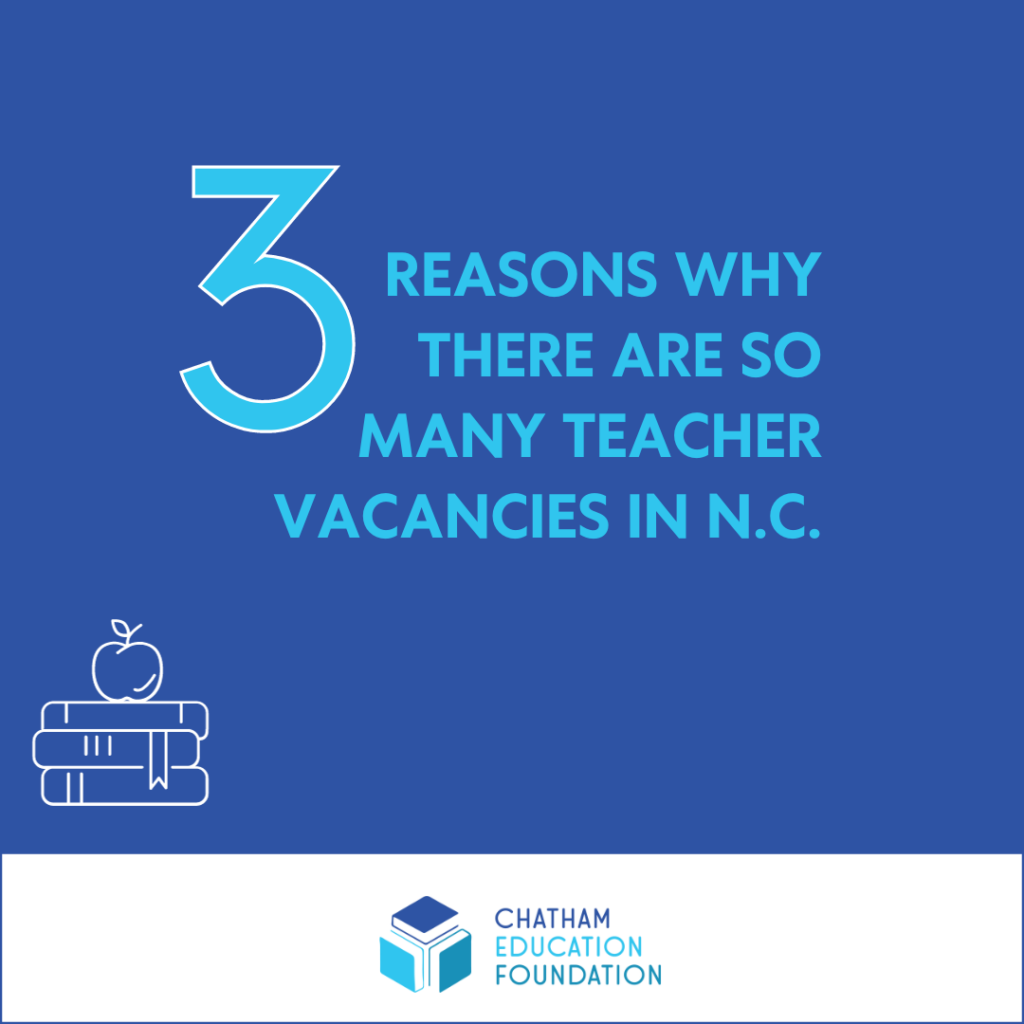 As NC faces a record number of teacher vacancies, learn more about why.
Chatham County Schools works daily to fill all vacant positions. Learn more about strategies used locally and what other strategies statewide would help increase teacher retention and recruitment as well as ways to increase the number of students pursing teaching as a profession.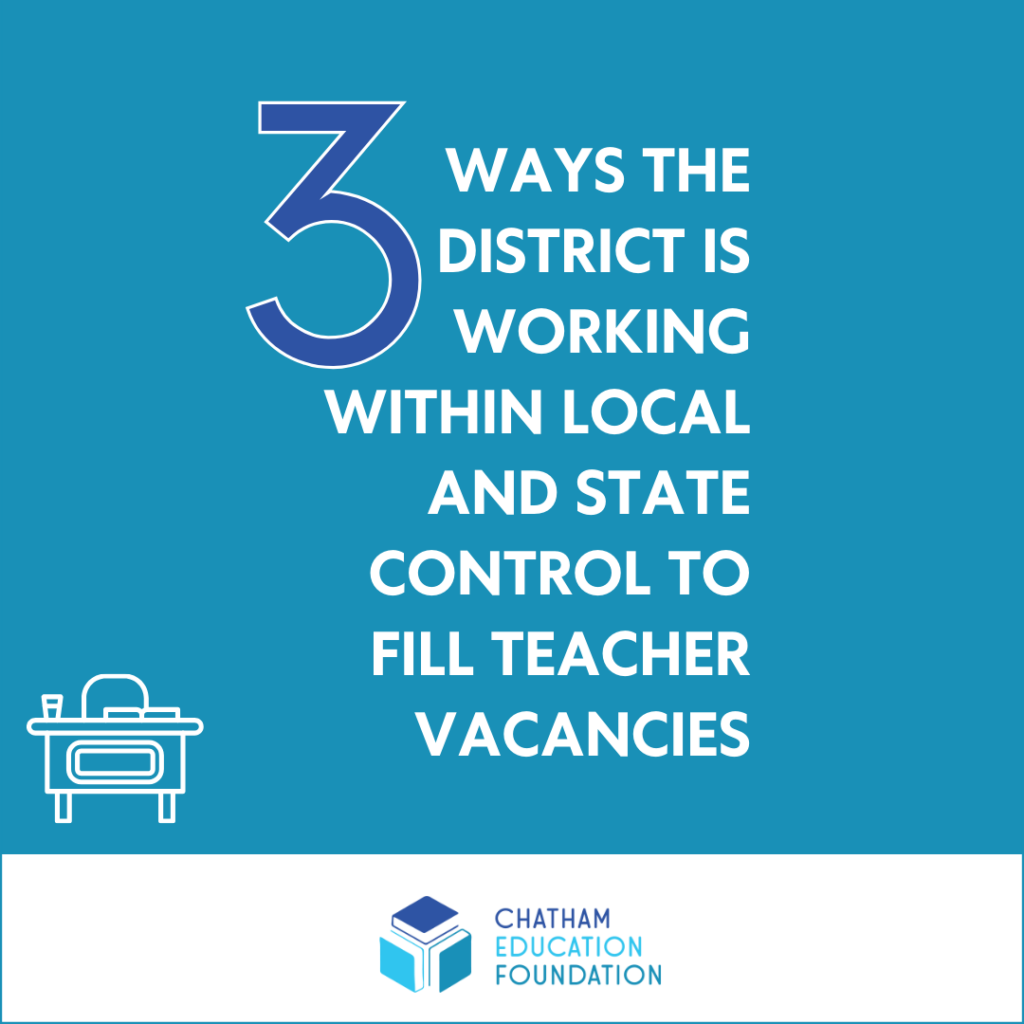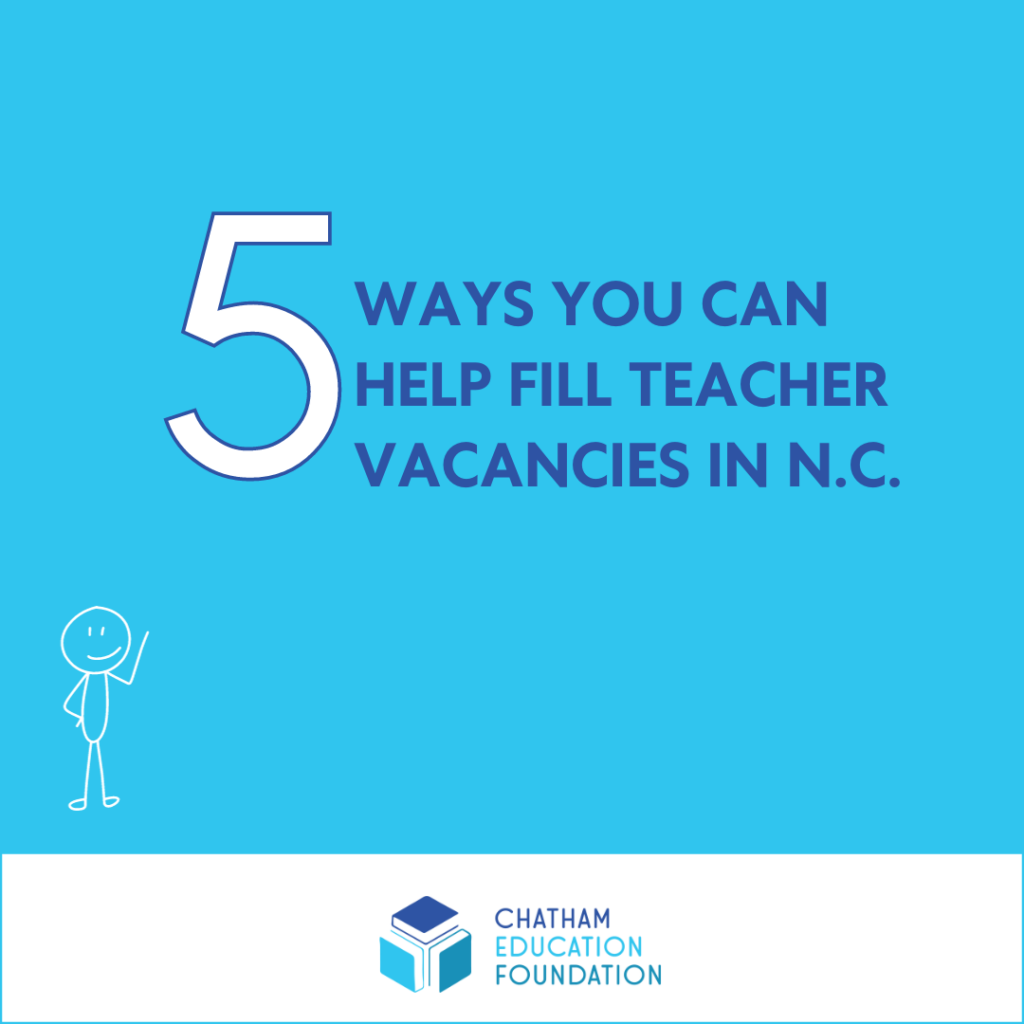 What can our community to do help fill teacher vacancies here in NC.