Watch the Chatham County School students SOAR with specialized literacy support from volunteer tutors.
This program provides specialized literacy tutoring to students not meeting literacy benchmarks.  Tutors are trained with the Augustine Literacy Project, a proven program with strong results.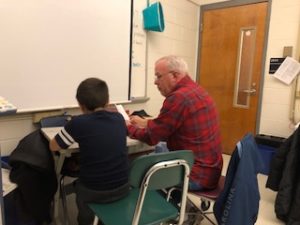 Why Augustine's program?  Results from Augustine Literacy Project include an increase in: Phonemic Segmentation (improved by 25.2%),  Auditory Deletion (87.5% of students improved: 37.5% by one grade level, 50% by two or more grade levels), Word Attack (improved an average of 1.5 grade levels), Sight Word Recognition (increased an average of 40.5%), Spelling (improved an average of 0.94 grade levels), and Fluency and Comprehension (87% of students moved from Frustration to Instructional or Independent level as assessed by the Roe & Burns Informal Reading Inventory).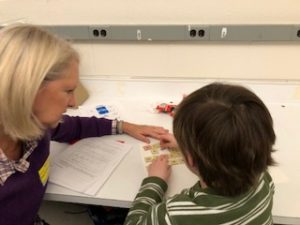 Why Tutoring?  Read Charlotte, with considerable financial resources, has completed extensive research on programs that will move the needle markedly in literacy proficiency.  They state "Adult one-on-one structured tutoring is one of the most effective ways to help struggling readers."   Their research suggests a student with 30 hours of tutoring will see an ADDITIONAL growth of over 7.3 months.
If you are interested in becoming a tutor, please email the SOAR Program Manager:  Stephanie White (stephanie@helpseducationfund.org).